Donald Trump campaign manager, Putin-linked Paul Manafort, spent a full eight minutes on Wednesday morning denying to the death that Melania Trump's clearly plagiarized speech (or at least a section lifted word-for-word from Michelle Obama's 2008 Democrat National Convention speech) was in fact plagiarized, even though everyone who listened to the speeches side-by-side cannot honestly deny it.
At one point, in the CNN interview, Chris Cuomo actually tells Paul Manafort that he would be more than happy to move on from the controversy if Manafort would just quit "lying" about it. Nevertheless, Manafort, sounding like Baghdad Bob, refuses to budge and admit the obvious.
Then on Wednesday, Meredith McIver, a staff writer for the Trump campaign, issued a statement admitting that she lifted a segment from Michelle Obama's speech and inserted it in Melania Trump's convention speech because Melania had always admired and been "inspired" by the Marxist First Lady.
McIver claims that she offered to resign over the matter, but her resignation was personally rejected by "Mr. Trump and the Trump family."
Is Paul Manafort calling the speechwriter a liar?
Here's the statement in its entirety: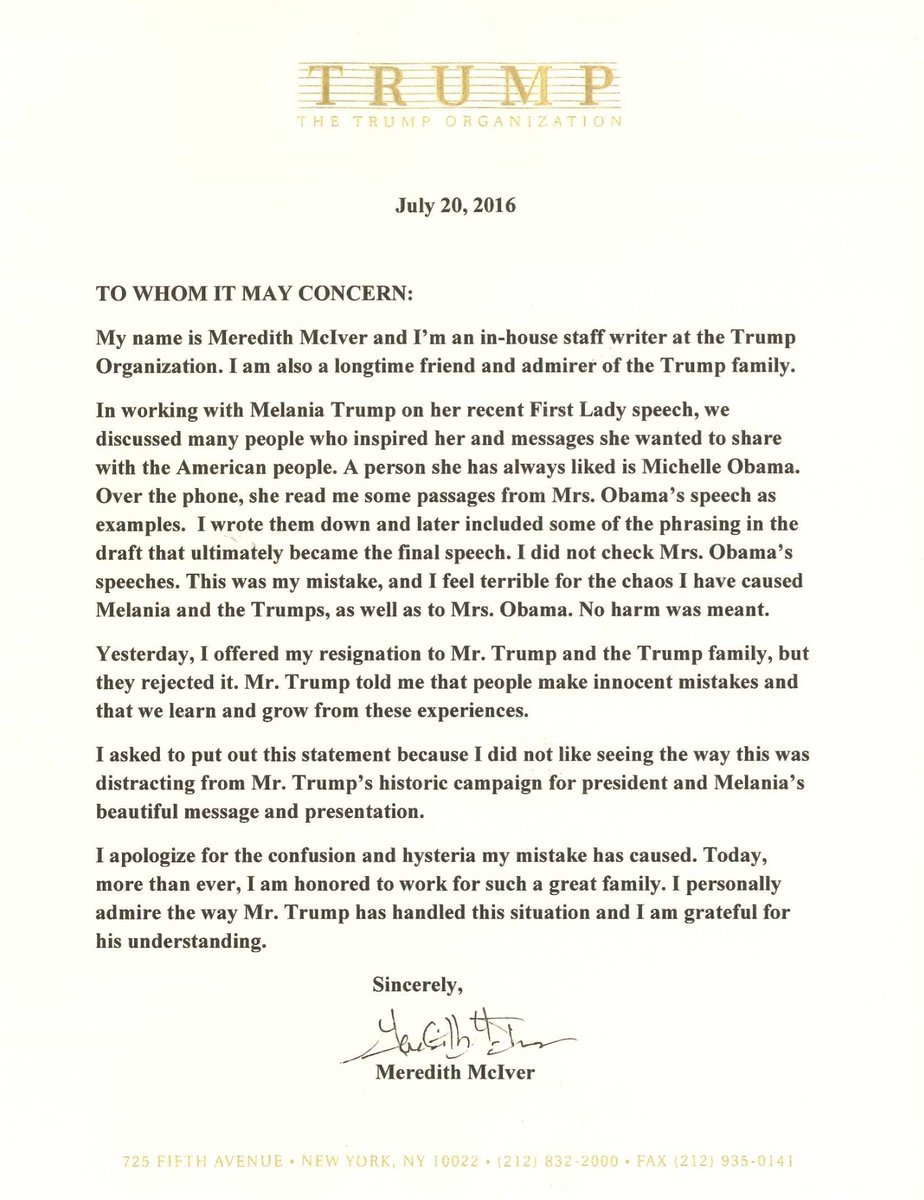 Here's Manafort's absurd and embarrassing CNN interview, doing a near perfect Baghdad Bob impersonation:
Question for Paul Manafort: Why are you denying plagiarism when the speechwriter is admitting plagiarism? You could have had this matter put to bed if you'd admitted the mistake quickly and emphatically. Instead, your denial became the story. Are you that dumb, or has Donald Trump's Narcissistic Personality Disorder (NPD) become the official playbook of this campaign?