[vc_row][vc_column][vc_column_text]GOP presidential candidate Rand Paul delivered a well-aimed shot at target rich, scandal-plagued Democrat presidential candidate Hillary Clinton on Saturday.
At the Republican Leadership Summit in New Hampshire, the state that holds the first primary in the nation, Paul said, "I'm starting to worry that when Hillary Clinton travels, there's gonna need to be two planes — one for her and her entourage, and one for her baggage," referring to the many unresolved scandals casting a cloud over the former First Lady.[/vc_column_text][banner300 banner="5517620b381df"][vc_column_text]"I'm concerned that the plane with the baggage is really getting heavy and teetering," Paul continued.
Clinton is currently in the middle of her "I'm not an elitist, I'm really not" tour, busy creating propaganda to make her look like the "champion of everyday Americans," like this contrived photo-op with "regular Iowans."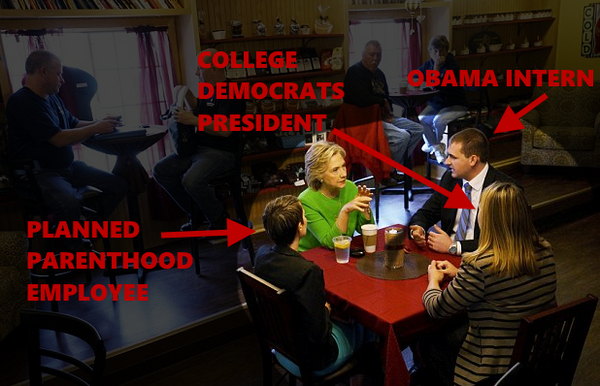 Clinton, who admitted that she hasn't driven a car for 20 years due to limo drivers being at her beck and call (just like everyday Americans), ended her Iowa tour in her "Scooby van" with a photo-op showing her carrying her own luggage (for probably the first time in several decades).
Paul, one of three declared GOP presidential candidates, along with Marco Rubio and Ted Cruz, predicted on Friday that a new scandal involving the Clinton Foundation front group that will soon derail Clinton's campaign.[/vc_column_text][banner300 banner="553157113d3ff"][vc_column_text]
"There's going to be stuff coming out about the Clinton Foundation and their donations from different companies that get special approval from the Secretary of State — coming out in the next couple of weeks."
Clinton is still realing from her role in the death of four Americans in Benghazi, Libya while Obama Secretary of State, as well as her secretive Emailgate scandal, in which she hid government-related emails on a private server in her New York mansion.
[/vc_column_text][/vc_column][/vc_row]