How to prepare for GATE 2020 while working
GATE is often thought of as a hard shell to crack. As shared by exam toppers, it takes years of practice and learning in order to ace in the exam with a good score. Given the fact that more than 8 lakh candidates appear for GATE every year, the competition is tough. GATE aspirants are a mix of students and professional preparing for the exam while working. Preparing for any of the competitive exams while working is a daunting task. Aspirants need to double the amount and time and effort devoted for the exam preparation. 
The number of candidates preparing for GATE while working is more in terms of those who devote all of their time to study. The article aims to help those candidates who wish to prepare for GATE while on the job and yield better results. 
Before moving on to the preparation plan for GATE preparation while working, let us understand that how is preparing for GATE with a job is different from preparing while studying.  
Regular GATE aspirants begin with their preparation at least a year in advanced and they have an upper hand since they are in touch of the latest exam pattern and syllabus. While, working candidates completed their graduation long time back and they are in no touch of the subjects. Their preparation begin with understanding the latest pattern and syllabus. Fresh candidates have a planned strategy to work on however, working candidates will have to smart study in order to get a good GATE score.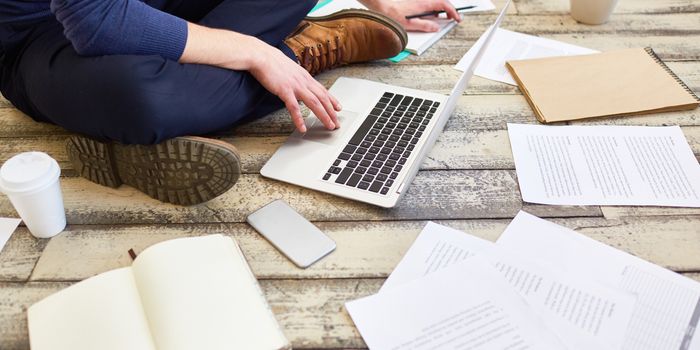 Tips to prepare for GATE 2020 while working
Take a look at the below tips that will help you prepare for GATE 2020 while working: 
Understand the GATE exam pattern & syllabus
To begin with understand the last GATE exam pattern and then move to the syllabus for your preferred paper. Since you have lost all touch from the exam pattern and syllabus, it may take a few days but getting acquainted with the latest exam pattern and syllabus is a crucial part for both students and professionals aspiring for GATE. 
If you feel that covering the entire GATE syllabus is beyond your reach, try going for the important topics from the syllabus with more weightage in GATE question paper. 
Maximize your study time
It is difficult to study while working and risky to do so during your work hours. In such cases, it is always better to utilize holidays and weekends. All you need to do is to work on your time management skills. 
For instance, in some MNCs, employees are put on bench. You can utilize that time and study. Or maybe you can prepare notes and study during breaks. If you are a 9 to 6 employee, try not to stay late and utilize that time to study unless something really important comes up. You can also join weekend classes at some good coaching institute for better guidance. 
Prepare short notes for easy revision 
As motioned previously, notes are of great help and especially during revision. You cannot always carry books but a tiny note pad can easily slide in your pocket. Since notes are your own thing, you can experiment by adding figures and illustrations for better understanding. Visual aid are sub and easy to aid your memory. Remember that smartly prepared notes can easily cover the entire syllabus 
Practice previous year papers 
Another easy way to get yourself acquainted with the latest exam pattern is to practice from previous year papers and mock tests. GATE question papers and mock tests are one of the best online resources available for preparation.
Plus, they also help in giving you a real time exam day feel. In addition, it mentally prepares you to solve more than 50 question in three hours which you might not do otherwise. 
Expert Advise 
Reach out to the exam toppers or seek help from coaching institutes. Their experience will guide you right towards achieving your goal.